A Summerside launch for Mammals of Prince Edward Island and Adjacent Marine Waters was held at the Eptek Centre on February 2.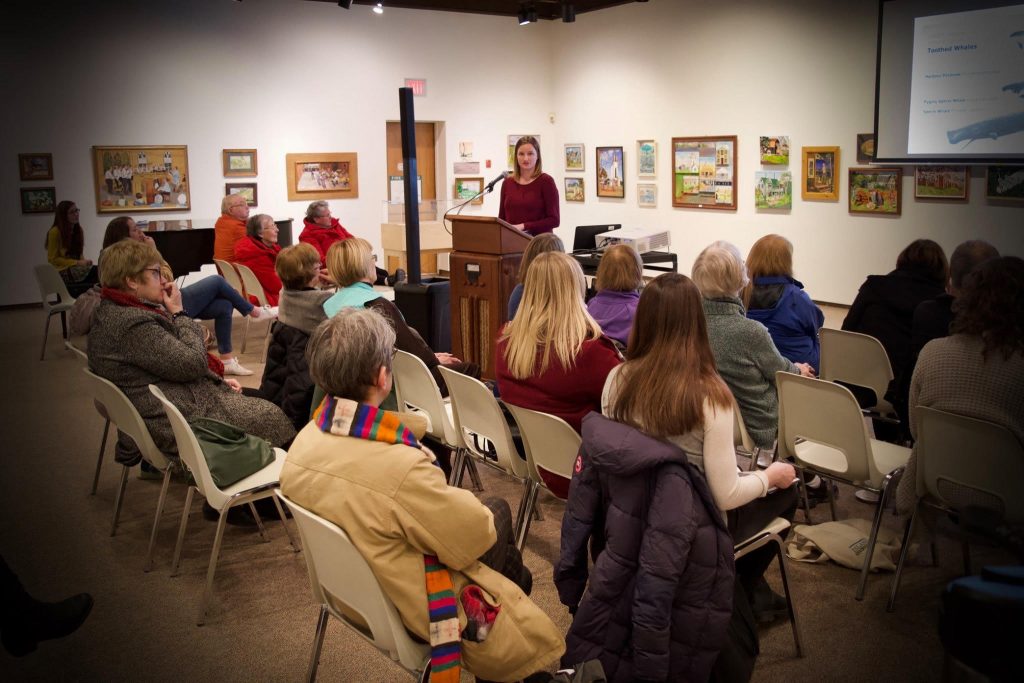 Rosemary Curley, a retired wildlife biologist, highlighted PEI's terrestrial mammals, including the last bear shot in 1927 and how skunks were a failed fur farming introduction. Kimberly Riehl, a resource management officer with Parks Canada, discussed the marine mammals found in the Gulf of St. Lawrence. The most commonly seen in our waters are the Atlantic white-sided dolphin, harbour porpoise, minke whale, and pilot whale
Thanks to The Journal Pioneer for covering the event. You can read the article here.