By Jane Ledwell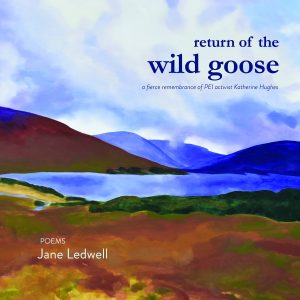 Return of the Wild Goose explores the life of writer and activist Katherine Hughes. Set against the intimate relief of a PEI landscape, these poems are inspired by what is known—and unknown—about her contradictory life as a Catholic teacher in Mohawk territory; a journalist working alongside Canada's first-wave feminists and suffragettes; the first public archivist of Alberta; and finally, as a zealous propagandist for the Irish cause. This (auto)biographical dialogue between Jane Ledwell and Katherine Hughes offers the reader a fierce remembrance of a PEI radical.
What made Hughes a trailblazer but not a feminist? An archivist who kept so few records of her own? What made her overthrow ideas of empire for Irish republican nationalism? Return of the Wild Goose remembers (and maybe fights a bit) with a fascinating historical Prince Edward Island woman so that she won't be forgotten.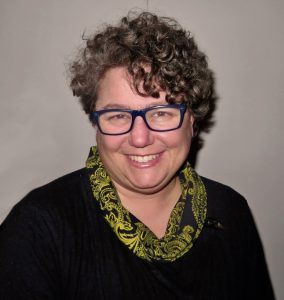 Jane Ledwell is a writer and editor who lives in Charlottetown. She has published two previous collections of poetry, Last Tomato and Bird Calls: The Island Responds. She also co-authored Elaine Harrison: I Am an Island That Dreams and co-edited two books of academic writing about L. M. Montgomery. Jane currently serves as executive director of the PEI Advisory Council on the Status of Women.
April 2019
7 x 7, 56 pages, softcover perfect bound, $14.95
Island Studies Press at UPEI
ISBN 978-1-988692-24-1
Also available as a PDF
PURCHASE THE BOOK HERE or at your local bookshop.
P.E.I. book 'Return of the Wild Goose', to be launched April 4, The Guardian, March 30, 2019
Thanks to everyone who came out to the launch on April 4, 2019! Shown here (L to R): Laurie Brinklow who read the voice of Katherine Hughes, Jane's son Sam, Jane Ledwell, and Christine Trainor whose artwork is featured on the cover. Right: Jane signing a copy of Return of the Wild Goose.