Laurie Brinklow and Andrew Jennings, Eds.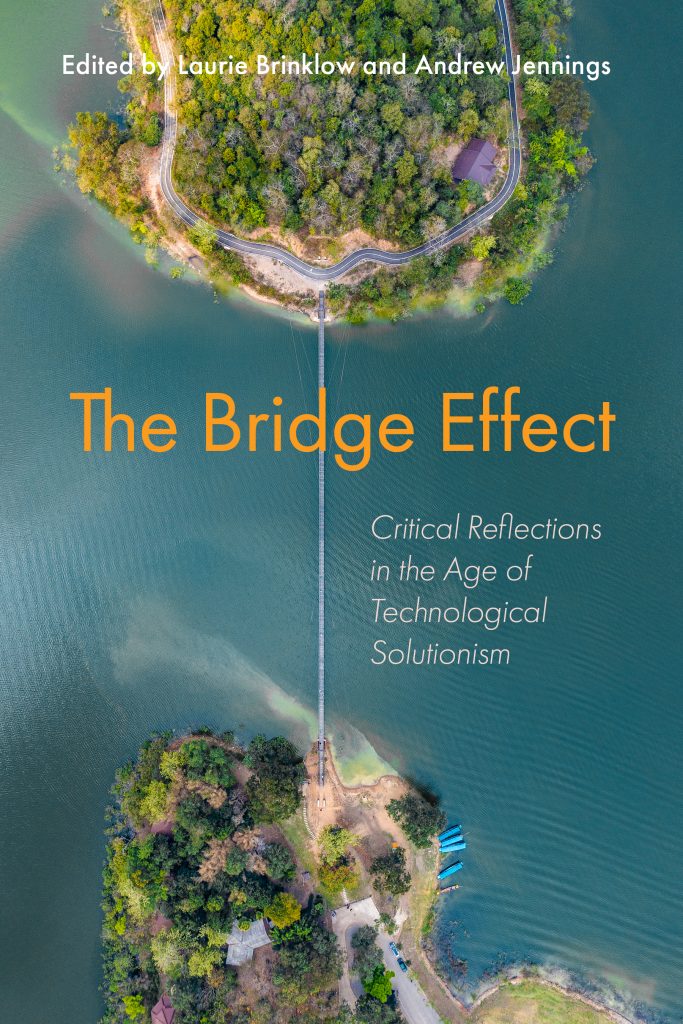 The Bridge Effect features bridged islands―both physical and metaphorical―from around the globe. Bridging an island is often a polarizing subject. A permanent link allows for the transport of people and goods on- and off-island and can even allow an island to remain a viable place to live. At the same time, it changes the character of an island as bounded and set apart from the mainland. Not all bridges are physical. In recent years, access to broadband is allowing islanders to be part of the global world but still make a living on their islands. From the economic effects resulting from these links to how islanders feel about themselves once they've been joined to a mainland or another island, the book explores if and how "islandness"―and, ultimately, island identity―has changed on these small islands.
October 31, 2023
Paperback, 6 x 9, 220 pages
ISBN: 978-1-988692-70-8
$39.95

Table of Contents
Introduction
Laurie Brinklow and Andrew Jennings
The Phenomenology of the Crossing 
Laurie Brinklow
Small Bridges, Big Success? – Trondra and Burra Bridges 40 years On 
Andrew Jennings
Tintagel Island as a Rhetorical Construct, Disputed Heritage Asset, and Bridged Peninsula 
Philip Hayward
Bridging Chinese Islands or Not: An Observation From Chinese Practices
Yuncheng Deng
Saint Helena Being Connected 
Owen Jennings
Changing the Definition of Isolation by Building Digital Bridges 
James Ellsmoor and Vincent Diringer
Tsushima: Bridging and Channelling an Island Setting 
Henry Johnson
Virtual Bridges: Connecting Islanders in Scotland's Archipelagos 
Fleur Ward
'Re-islanding' Wieringen: The Failed Effort to Restore an Island Landscape in the Netherlands 
Gerard Persoon

Has Prince Edward Island Lost Its Islandness? 
Janice Pettit
Overcoming Insularity: At What Cost? The Case of the Maltese Archipelago 
Karl Agius
Conclusion: Bridge over Troubled Waters 
Laurie Brinklow and Andrew Jennings
The Editors
Laurie Brinklow is a writer, editor, Assistant Professor, and the Coordinator of the Master of Arts in Island Studies (MAIS) program at the University of Prince Edward Island. Her research focuses on islandness and island identity, including the power of place and story. She is the author of My island's the house I sleep in at night and Here for the Music.
Andrew Jennings is based in Lerwick, Shetland's capital. Living in Scotland's most northerly islands, with their Nordic cultural inheritance, inspires his research and his teaching. He is the program leader on the MLitt Viking Studies, Island Studies, Orkney and Shetland Studies, and Highlands and Islands Literature.