Successes, Failures & Challenges
Edited by Lawrence Felt and Ragnar Arnason
Non-Fiction, 322 Pages, soft cover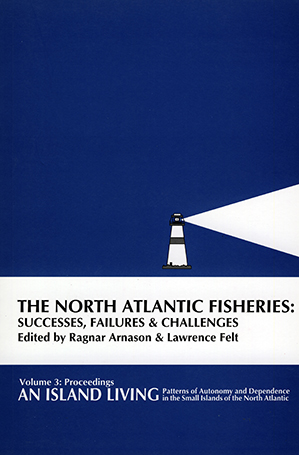 The North Atlantic fisheries are in crisis. How did this come about, and what is to be done? This book examines five cold water islands – Prince Edward Island, Iceland, Greenland, Newfoundland, and the Faroe Islands – which have fishing as a main industry, and the consequences of that industry.
ISBN: 0-919013-25-2
Special Sale Price: $4.95
CLICK HERE TO PURCHASE